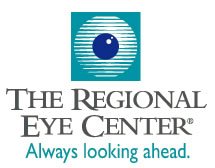 Snow Watch School Closing Alerts
To receive a text alert when your school system is closed or delayed due to weather, choose your school system and text that 4-letter short code to 62582. You only need to do this once (if you joined last year, you're still in the system, unless your cell number has changed). When

u00a0we get confirmation that your system is closed or delayed, we will text you.
Text HELP for help, text STOP to stop.
If texting STOP fails to remove you from that community, please email mark.ward@cumulus.com with your

cell number and your cell service provider. We need to know your service provider before we can remove your number.
A service of The Regional Eye Center.
Text The Keyword To 62582
| SCHOOL SYSTEM | SCHOOL CODE |
| --- | --- |
| ASHE CO. NC | ASHE |
| AVERY CO. NC | AVER |
| BRISTOL TN | BRTN |
| BRISTOL VA | BRVA |
| CARTER CO. | CCSH |
| ELIZABETHTON | ELTN |
| GREENE CO. | GVCO |
| GREENEVILLE | GVLE |
| HANCOCK CO. | HANC |
| HAWKINS CO. | HACO |
| JOHNSON CO. | JCSS |
| JOHNSON CITY | JOCY |
| KINGSPORT | KGPT |
| LEE CO. | LEEC |
| MADISON CO. | MADI |
| MITCHELL CO. | MITC |
| NORTHEAST STATE CC | NEST |
| NORTON | NRTN |
| RUSSELL CO. | RUSS |
| SCOTT CO. | SCVA |
| ST ANNE'S CATHOLIC | STAN |
| ST MARY'S SCHOOL | STMA |
| SULLIVAN CO. | SULL |
| T-C CHRISTIAN SCHOOLS | TCCS |
| UNICOI CO. | UNCO |
| WASHINGTON CO. TN | WASH |
| WASHINGTON CO. VA | WAVA |
| WATAUGA CO. | WATA |
| WISE CO. | WICO |
| YANCEY CO. | YANC |